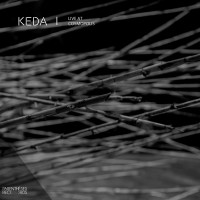 KEDA - Live at Cosmopolis
ArtistCatalogue Number
PREC08
Release Date
26.01.2018
Format
Digital
Edition
N/A
Pricing
Free
On May 27 2017, KEDA was invited by Festival Printemps Coréen in Nantes (France) to improvise on a painting created in real time by Korean cartoonist Keum Suk Gendry-Kim. The performance was filmed and recorded, giving birth to this one track only album - Live at Cosmopolis -

E'Joung Ju and Mathias Deplanque's debut recording "HWAL" saw the pair explore a moodier sound palette that spoke as some imaginary folk music using dub and ambient techniques to confront the ancestral sound of the geomungo.

On "Live at Cosmopolis", KEDA embraces a noisier and full-on improvised approach placing the duo amongst a rising tide of korean musicians/projects currently making a name for themselves as true adventurers such as multi-instrumentalist Park Jiha, post-rockers Jambinai, Pansori maestro Bae il Dong or Danso player Hyelim Kim to name a few.

E'Joung-Ju bends, hits and bows heavily on her geomungo strings, making full use of her zither, making it sound dirtier than ever before while Mathias Delplanque's live sampling techniques and exploration of the bass participate in creating a tense and epic 30 minutes piece, a compelling exploration of musical possibilities in the same line of previous works 'Hwal' and 'Dali'.