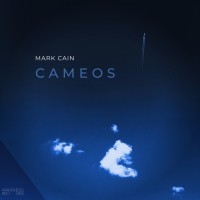 Mark Cain - Cameos
ArtistCatalogue Number
PREC15
Release Date
30.07.2021
Format
Digital
Edition
N/A
Pricing
8$
From Mark:

Cameos is a collection of pieces I have written and/or improvised and recorded in my home studio in Fremantle, Western Australia over more than a decade. Some pieces were created for a puppet theatre work, Turtle and the Trade Winds (Sandpiper Productions) and Oddysea (Sensorium Theatre) with musician colleague, Jamie David. Others were devised for the Cinematic Scores event (curated by then Australian resident and founder of Parenthèses Records, Alexis Courtin and Tom Múller, Artistic Director of Pakenham Street Art Space), in which I composed an accompanying live score to the 1922 American ethnographic documentary, Nanook of the North. Others are pieces I've recorded that have only now found a home on Cameos. A number of these pieces feature accompaniment of Indonesian gamelan instruments (gongs, anklung, bonang and gambung) I recorded one afternoon in situ under an outdoor university pagoda.

My love of wind and percussion instruments from various pockets of the world, including instruments I have made, combined with a passion for improvisation, has been core in my work with bands such as Nova Ensemble, Ozmosis, Daramad and my current group, Eastwinds. I live in a geographically ancient and isolated country with an indigenous heritage dating back at least 60,000 years. With my own immigrant ancestry dating back less than 200 years in Australia, the need to explore more deeply and by necessity, more remote cultural threads, has taken me on a great journey of self-discovery.

Whilst I didn't start playing music until my early twenties, I have, since early teens, listened to a great deal of music from what might be termed "the other side of the fence" *. These were predominantly less "commercial" idioms, such as jazz, free improvised music, ethnic/world music, blues, folk, country and, yes, rock too. The ever-burgeoning cultural and musical diversity of the past 50 years has paralleled my own pursuit of a cultural connection I never really had growing up in the mono-culture of my 1960s childhood. I owe so much to my dogged pursuit of lesser-known recorded gems and all those discoveries I made along the way. Over the years they have become a pantheon of inspiration for me. My hope for you, dear listener is that Cameos reflects some of this inspiration and may inspire you.

* A term used in a lyric by Don Van Vliet (aka Captain Beefheart)

My gratitude to Alexis Courtin, without whose encouragement this project would never have emerged. Alexis tirelessly supported my work in and recording by the group I founded, Daramad and continues to be an inspiring collaborator.