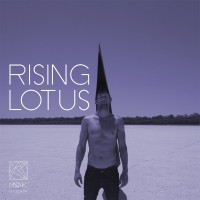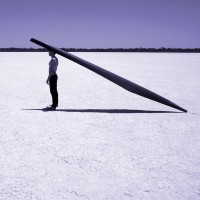 Masonik - Rising Lotus
ArtistCatalogue Number
PREC03
Release Date
06/07/2011
Format
CD
Edition
200
Pricing
$15
Rising Lotus is the sound testimony of the collaborative project between Masonik and Swiss-Australian visual arts duo Maschi Fontana.

Rising Lotus was shown as a part of the 2011 Perth International Arts Festival at the Fremantle Arts Centre from January till March 2011. Encompassing aspects of reductive materialism, minimalism, long frame video and landform sculpture, Maschi Fontana (Tom Mùller and Jean-Thomas Vannotti) engaged in both the myths and aesthetics of the various landscapes they encountered while incorporating cosmic symbolism, cult rituals, occult forces and a retro-futuristic feel to their work.

The key element to Rising Lotus was the symbolic large-scale outdoor sculpture in the Fremantle Arts Centre courtyard. Taking its inspiration from the Swiss mountains marker (Signal in french), the sculpture became a the focus entry point where all mental energies gathered.

On the exhibition opening night, the sculpture was animated by a spectacle of smoke and light effects and by the ambient score of Masonik.

Rising Lotus is the invocation signal, the auditive trace of the totemic soundscape present on the night and reflects the strong artistic dialogue between two collectives.