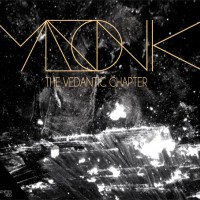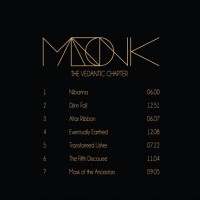 Masonik - The Vedantic Chapter
ArtistCatalogue Number
PREC01
Release Date
03/12/2010
Format
CD
Edition
1000
Pricing
AUD $20 [inc.shipping]
The Vedantic Chapter is Masonik's remarkable debut release - the result of the meeting of Masonik co-founder, Basil Psanoudakis, with Indian musician Balvinder Singh and Jazz musician Paul 'Pax' Andrews. The group met at Freeform, the bi-monthly improvisation evening curated by KULCHA Multicultural Arts of WA in 2009.

It took another year, many performances and a crucial meeting with keyboardist Wheldon Thornley and local Indian tabla player Pranjal Bora to finally see these concepts emerge as an early form of The Vedantic Chapter.

Recorded over two Saturdays in June 2010 in a strictly improvised live setting, the sessions revolved around introspection and meditation; all members claiming their space in the lounge room, setting up their own rig and tuning into their own headspace.

The soul of this recording is in the close attention to detail and unusual nuances these unique musicians coaxed out of their sessions together.


The Press says:

* […] In what could be a sonic mess, this local six-piece somehow manage to expertly mesh all of their instruments - saxophones, tabla, keyboards, sitar, laptop, bass, turntables, bass clarinet and even a sarangi - into a broading musical soup that is sure to take each and every listener on a vertiginous ride through the realms of textural ambient music […] The Wire, The West Australian – January 2011

*[…] les traditions arabe, juive, grecque et surtout indienne sont intégrées de façon subtile dans un contexte dub et éthéré façon Bill Laswell (même si ici la basse se montre plus timide). On pense parfois aussi au Subliminal Kid, mais en moins 'illbient', du fait de l'utilisation des platines ou du sampler (avec la voix agréablement triturée de Brion Gysin par exemple). RifRaf – Belgium – March 2011

* […] Masonik's musicians bring together a range of sounds, drawing from many areas, from deconstructed jazz to dub and electronica, Arabic, Jewish, Greek, classical Indian instruments and custom vinyl cuts. The Vedantic Chapter is a cacophony of different musical elements all breathing something new in to each other. Drum Media – April 2011

* […] At times it reminded me of the spacious ethno dub excursions of Bill Laswell, Jah Wobble and Holger Czukay. It's a sound that could be indulgent and yawn inducing, or a transformative journey, depending upon your outlook and musical predilection. On the balance of repeated journeys through The Vedantic Chapter, I levitate somewhat closer to the later position. Cyclic Defrost – February 2012

* […] Il est parfois bon d'abandonner pour un temps nos propres musiques autistiques, pour aller s'enquérir de celles, tout aussi brumeuses, que l'ont compose de l'autre côté du planisphère. Masonik signe un ovni sonore, taciturne et spirituel, que l'on ne conseillera qu'aux vrais aventuriers. Chroniques Electroniques – France – March 2011