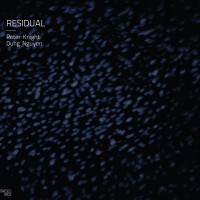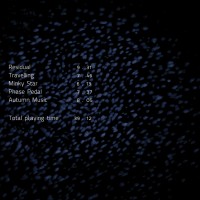 Peter Knight & Dung Nguyen - Residual
Artist
Peter Knight & Dung Nguyen
Catalogue Number
PREC02
Release Date
30/05/2011
Format
CD
Edition
500
Pricing
$25
Residual features Peter Knight and Dung Nguyen who are both members of the acclaimed cross-cultural jazz ensemble Way Out West. In this project the pair develop unique approaches to combining Vietnamese and Western music elements in a contemporary setting employing innovative extended techniques applied to traditional Vietnamese instruments and trumpet along with spontaneous electroacoustic composition.

Dung's instruments have a range of possibilities that are rarely explored. In particular the single string dan bau offers amazing possibilities with its indeterminate pitch and unearthly timbre. Similarly the 16-string zither, the dan tranh, has a range of possibilities rarely explored. In Residual Dung explores several unconventional tuning systems he has developed as well as a range of preparations for the instrument creating a range of tonal and percussive effects.

Since the formation of Residual in 2009 the duo has appeared at Brisbane Festival, The Quiet Music Festival (Melbourne) and Darwin Festival. Its release was celebrated with performances in Norway, Belgium, Denmark and at the Totally Huge New Music Festival in Perth. Peter Knight and Anh Nguyen also featured live in New Music Up Late on ABC FM.


The press says:

* "Falling into an utterly genre-less wormhole" (Cyclic Defrost).

* "Peter Knight, not unlike Miles Davis, never fails to push the limits of his creativity" (Limelight).

* "The journey is pure and lasts only 40 minutes. But they are 40 minutes of finesse" (Jazzques, Belgium).

* "Residual is a collaboration in a far wider sense than simply being the work of two performers. The pair weaves an interesting counterpoint between East and West, human and inhuman, old and new" (Real Time).