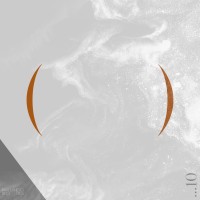 Various Artists - ...10
Artist
Various Artists
Catalogue Number
PREC13
Release Date
07.05.2021
Format
Digital
Edition
N/A
Pricing
Free
On December 3 2020, Parenthèses Records turned 10 years with the date marking our first release, « The Vedantic Chapter » by Perth-based sound and visual arts collective Masonik.

12 releases came out in this time-lap (yes, we like to take it slow), all encapsulating the label core artistic vision. 12 albums that were true collaborative efforts leading to enduring friendships.

To celebrate the big 10, PR is proud to release two free compilations:

...10
10...

°°°°°°°°°°

...10 selects 10 tracks, 10 reminiscences of a close past that cemented PREC's desire to gather a community of musicians keen to shine new lights on old musical traditions and/or instrumentations, disregarding of any genres but often falling into the experimental, improvisation & ambient realms.

...10 in an invitation to dive into KEDA's imaginary Korean folk, Daramad vibrant persian tonal colours and subtly evolving motifs, Peter Knight & Dung Nguyen diversion of the Vietnamese Dan Tranh and Dan Bau, Black Sifichi spoken word and celestial remix, Masonik previously unreleased tribute to the Rebetiko and one of the collective indo-dub excursion, the post-classical percussion improvisations of Patrick Graham & John Sellekaers, the disorienting pulse of Leafy Suburbs' remix and the experiments on the Taarang (set of 15 Tablas) courtesy of Philippe Foch & Mathias Delplanque.

Music sitting at the crossroads between tradition and continuum.