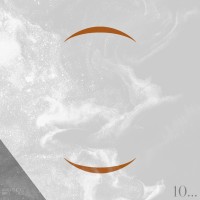 Various Artists - 10...
Artist
Various Artists
Catalogue Number
PREC14
Release Date
07.05.2021
Format
Digital
Edition
N/A
Pricing
Free
On December 3 2020, Parenthèses Records turned 10 years with the date marking our first release, « The Vedantic Chapter » by Perth-based sound and visual arts collective Masonik.

12 releases came out in this time-lap (yes, we like to take it slow), all encapsulating the label's core artistic vision but most of all 12 albums that were true collaborative efforts leading to enduring friendships.

To celebrate the big 10, PR is proud to release two free compilations:

...10
10...

°°°°°°°°°°

10... selects 7 tracks, 7 visions to a near future announcing new projects to come from past and new collaborators, 7 sound testaments sharing the same motto: to keep on pushing further the frontier of the so-called world-music aesthetic while never forgetting to pay homage to the traditions it sources its inspiration from.

10... welcomes two newcomers: French duo L'Ombre de la Bête and Australian composer, educator and multi-reed specialist Mark Cain. The first take the Veuze (bagpipe) and the traditional repertoire of Britany into krautrock and drone territories, while the second offers two tracks announcing future solo projects turned towards more acoustic and traditional sounds.

Patrick Graham and John Sellekaers are back with 'Hex', a track that sees the pair leave behind their all percussive ambient classical essay (Unnatural - PREC12) for an upbeat, almost tribal techno effort. Who knows where this new direction will take them?

Since the loss of its core member, sax player and all-time legend Paul 'Pax' Andrews, Arts collective Masonik seems to be more in phase with etheral ambient and neo-classical sounds. "Clouds of Ash" is just that with subtle string notes from the Saz placed at the center of it all.

Philippe Foch & Mathias Delplanque have performed live on a limited number of occasion. We're so excited to present to you an excerpt of one of their rare performance organised by INA l GRM at Studio 104 of the Maison de la Radio et de la Musique in Paris.

Last but not least, Flow is a live recording excerpt from KEDA's score to Compagnie Linga (Switzerland) production 'Flow'. What a thrill to find again the unique mariage of Mathias Delplanque hypnotic electronic manipulations with the distinctive timbre of the ancestral geomungo, hit by E'Joung-Ju.

Music sitting at the crossroads between tradition and continuum.