Posted In: Bretagne

Hello friends,

It's been a long time in the making so we are particularly thrilled to share with you the BIG news that our newest release, proudly co-produced with À La Zim Muzik, is now up for PRE-ORDER.

François Robin & Mathias Delplanque are L'OMBRE DE LA BÊTE , an immersive exploration of the organic sound of the VEUZE.

Expect drone flirting with krautrock and traditional music.

The album will see the light on July 1st, coming in a beautiful 4 panels digisleeve with inserted 4 pages booklet, all designed by French visual artists Quentin Faucompré
Until then, 2 tracks are available on both Bandcamp below.

https://lombredelabete.bandcamp.com
https://parenthesesrecords.bandcamp.com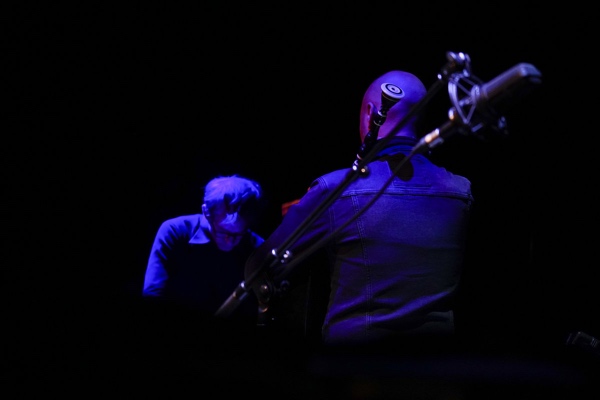 We're thrilled to welcome L'ombre de la bête to the Parenthèses roster in partnership with french A La Zim!

L'ombre de la bête is a duo made of Mathias Delplanque (electronics) and François Robin, master of the Veuze, a Breton bagpipe found traditionally in southeastern Brittany and in the northern part of the Vendée, particularly around Nantes.

Their music takes inspiration from the traditionals of that region flirts with krautrock, drone and traditional music.

Their album will see the light in spring 2022.

Stay tuned...