Posted In: KULCHA Multicultural Arts of WA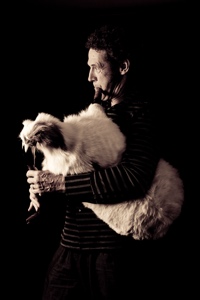 For the label's fifteenth release, Parenthèses Records is proud to unveil CAMEOS, the new album from West Australian composer, educator, instrument maker and multi-reed specialist Mark Cain.

CAMEOS is a collection of 18 short and enigmatic pieces Cain has written and/or improvised in his home studio in Fremantle, Western Australia. Some pieces were created for the puppet theatre work, Turtle and the Trade Winds and Oddysea with musician colleague, Jamie David. Others were devised for the Cinematic Scores series event in which he composed the accompanying live score to the 1922 American ethnographic documentary, Nanook of the North. Others are pieces he's recorded that have only now found a home on Cameos.

With CAMEOS Cain charts his interests in traditional music, ethnic instrumentations and improvisation and collides it with his love of wind and percussion instruments from various pockets of the world, including instruments he has made. A lifelong artistic dedication that has been at the core of his work with bands such as Nova Ensemble, Ozmosis, Daramad and his current group, Eastwinds. CAMEOS is a vital and playful record that reveals new perspectives on traditional sounds, an album that countains an atypical sonic universe, revealing new archipelagos on the music map, Cameos could, an album that could easily sit between Stephan Micus and the late John Hassell.